Providing youth around the word with knowledge and skills needed to promote sustainable development.
The Youth in Development Fellowship provides emerging civic leaders and social entrepreneurs the skills and tools to effectively lead social change initiatives. Global subject experts train Fellows through practical workshops and mentorship sessions. YID Fellows engage in a transformative learning experience where they hone their entrepreneurship skills while learning to lead sustainable social change. Fellows will enjoy access to social entrepreneurship training, exclusive mentorship and coaching sessions, peer collaborations, and other benefits of our 4-month venture incubation program and exclusive networking opportunities. Alums of this program have gone ahead to create viable and highly impactful social ventures, hold successful social sector careers and lead programs transforming their communities' social and economic landscapes.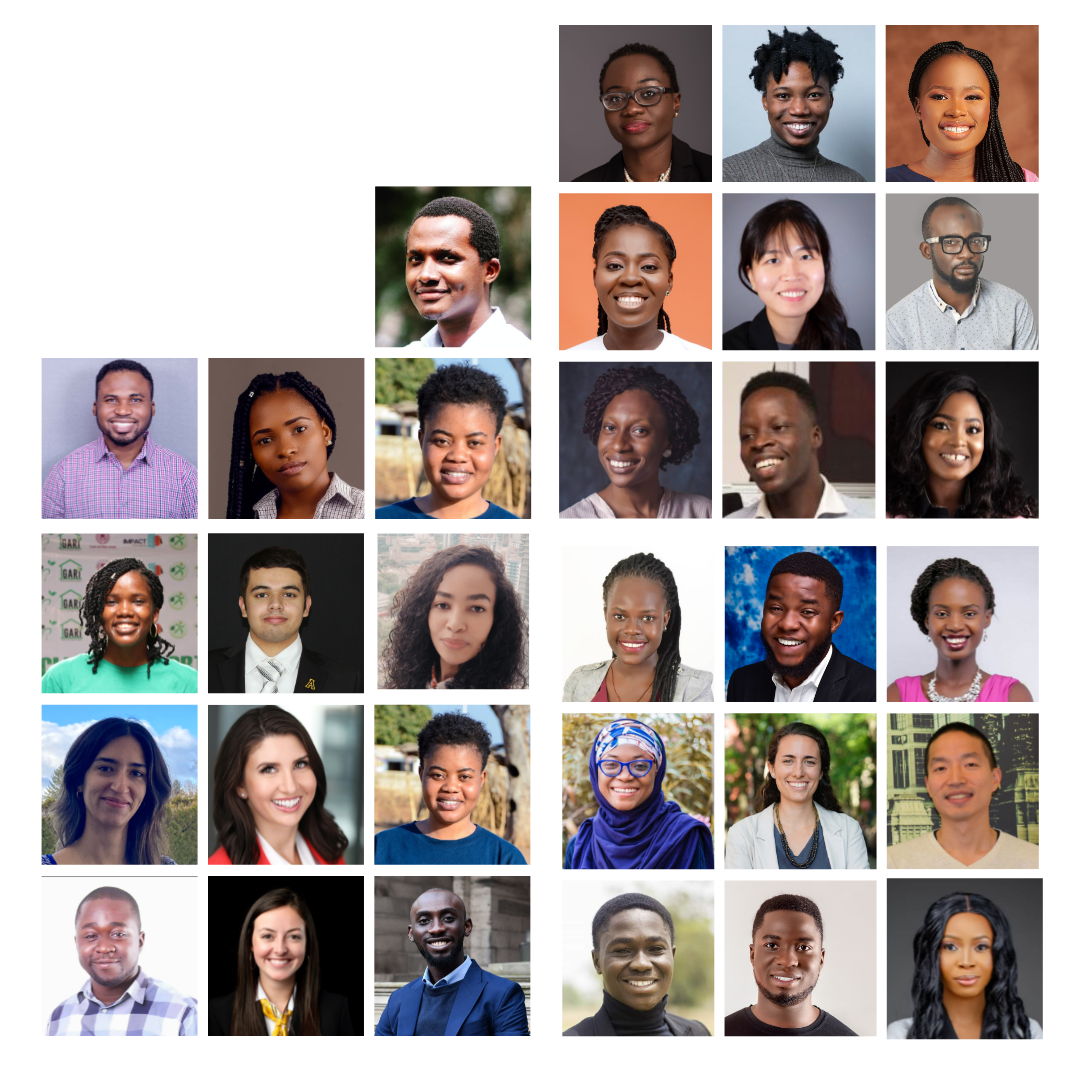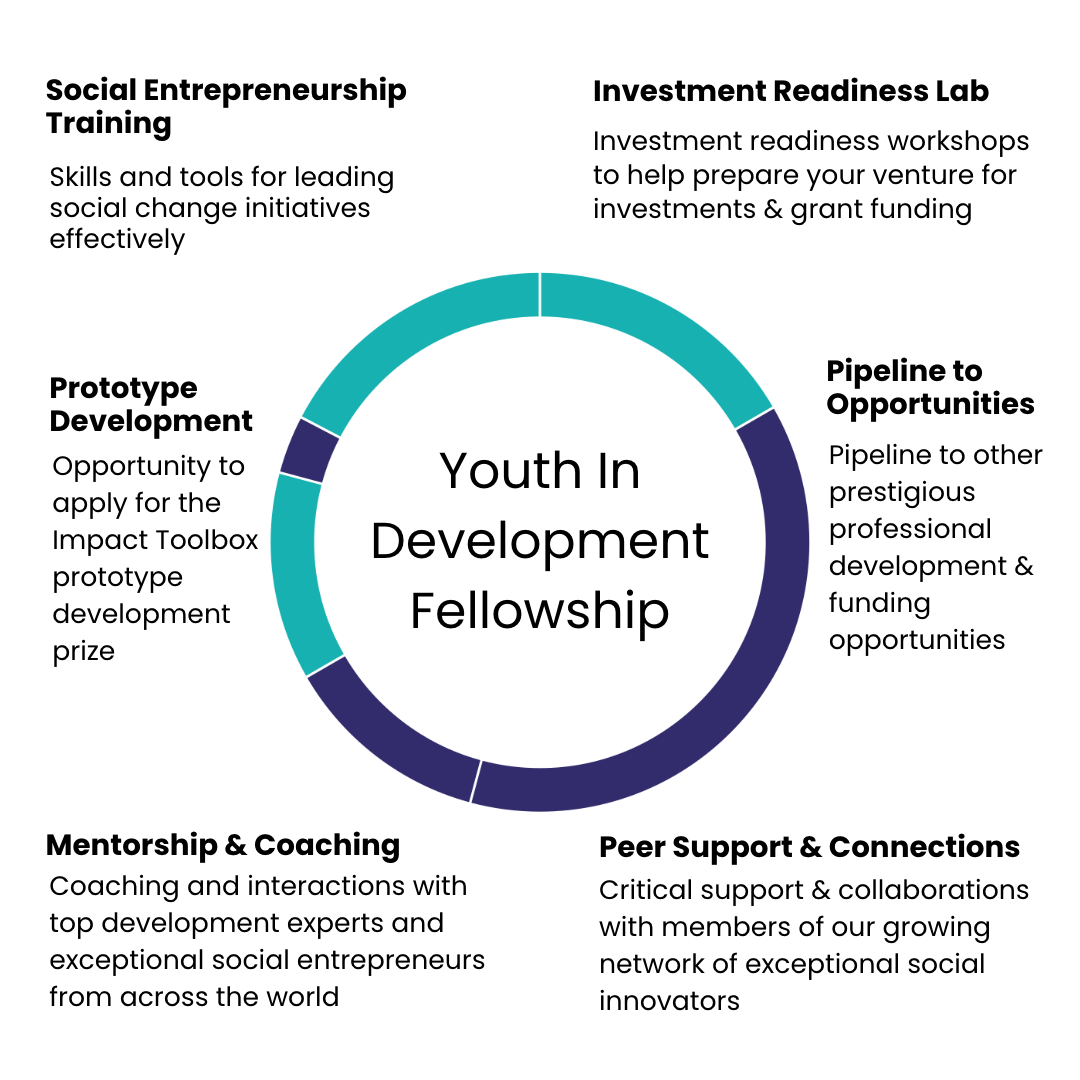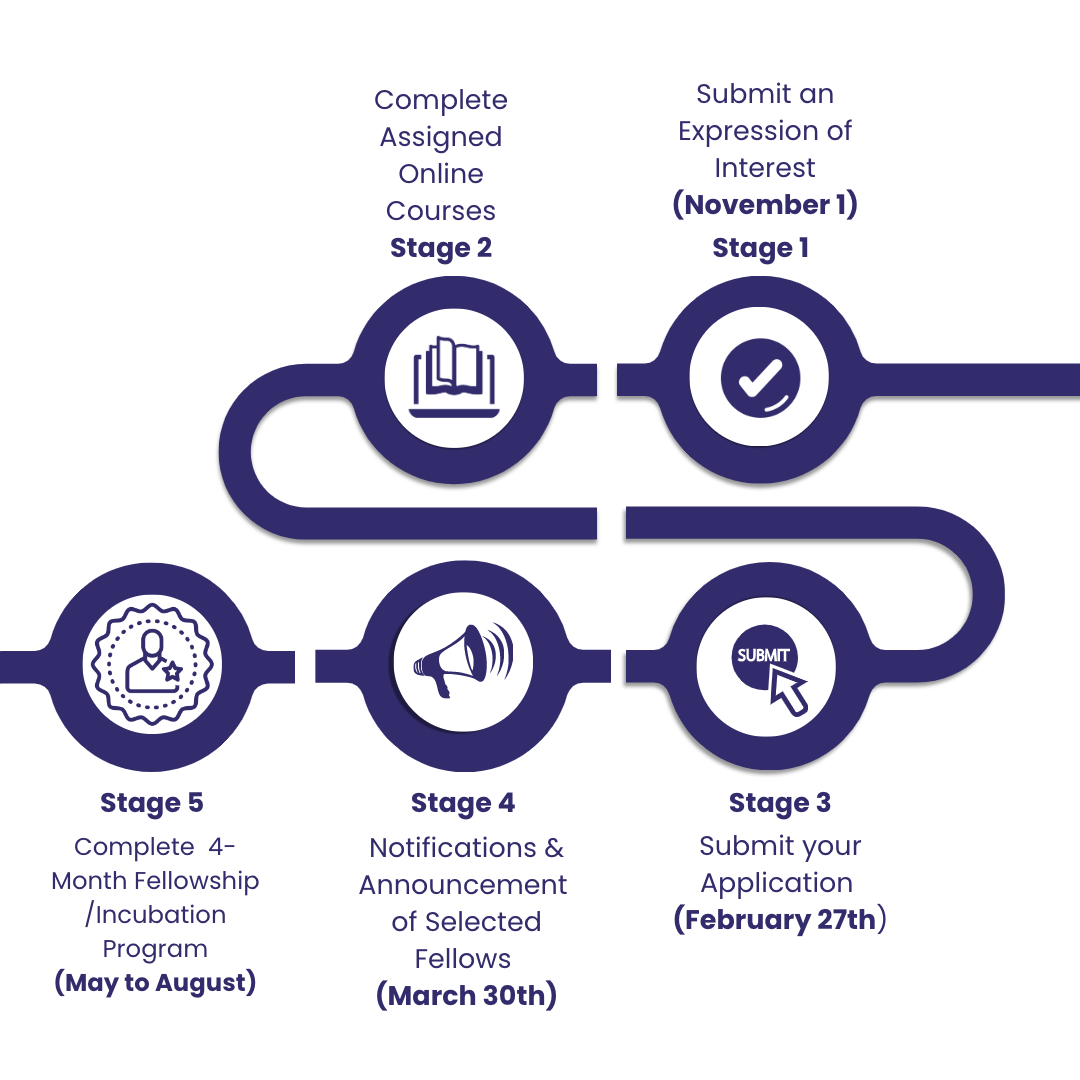 Stage One
Stage Two
Stage Three
Stage Four
Stage Five
Stage One
Submission of an Expression of Interest (EOI): 
Initial application: Expression of interests are received and reviewed on a rolling basis until November 1. Successful applicants are selected based on their passion and interest in civic leadership and social entrepreneurship. We will review the expression of interests and inform applicants of our decision within 48 hours. Successful applicants will be provided with the necessary information for the next stage.  Review the following eligibility criteria before starting your application. 
Are you eligible?
Interest in leading a social venture and a career in the social sector

Excellent idea or initiative for social change 

Age 19 to 30 on or before applying

Proficiency in reading, writing, and speaking English

Applications are open to any young person who has strong passion and ideas for social change 

Availability to complete all the weekly activities included in the application process and the four-month fellowship and incubation program. 
Stage Two
Stage Three
Stage Four
Stage Five
I have not attended a training that is so insightful and impactful as this. I have better understood my target audience and rebranded my idea to better position it for global opportunities. I had the golden opportunity to interact and meet with social change leaders from across the continent that answered my questions personally.
Obasanjo Fajemirokun
Founder, Brace up the young
I like the self-paced learning which cultivates self-drive in learners. I like the practical assignments given after every lesson, and these enable one to understand the content more as they challenge you to think past the lesson and incorporate what you have learned in your venture practically.
Brenda Nakanwagi
Youth In Development Fellow
Thank you so much Impact Toolbox for creating amazing courses that one can apply in real time and see results from. It has been an awesome experience, and I hope to collaborate and support your organization in the on going future.
MONICA DUBE-SEKHWELA
Founder, Strength of a Young Mother (STAYM)
The platform has not only prepared me to become a better leader but also made me appreciate my wins and milestones. I've learnt thus far that problems exist everywhere, however, my ability to discover the problem and proffer lasting solutions makes me a leader. This platform has also proven that collaboration has become the next big thing in the development space.
Blessing Ashi
Program Manager at Tech4Dev