About Course
Develop practical and comprehensive plans to achieve your goals for social change. This course will assist you in delving deeply into creating actionable road maps and meticulously assessing the path forward. It will challenge you to scrutinize the feasibility and lasting relevance of your ideas while also equipping you with valuable decision-making and planning tools.
Course Contributors: Dr. Segun Fatudimu, Founder and Chief Executive Officer at Impact Toolbox and Kirsten Brosbøl, Founder of 2030Beyond, Former Minister for Environment and Danish Member of Parliament. 
Course Editors & Illustrators: Min Ngo, Toronto Metropolitan University and Lisa Ngo, York University.

Certification: Earn a certificate and position yourself as a social change strategist.
Show More
What Will You Learn?
Problem identification, validation and description  

Ideation and solution analysis

Crafting vision, mission, and core values.

Developing a theory of change

Action planning 

Aligning with the sustainable development goals

Risk assessment and mitigation strategies.
Course Content
Module One: Introduction to Strategy & Problem Identification
What is an impact strategy ?

Five things strategy is not

Problem analysis

Understanding the problem

Optional Exercise: Problem validation and problem statement
Module Two: Looking for Solutions – Ideation, Analysis & Prioritization
Module Three: Defining Your North Star & Values
Module Four: Impact Modelling
Module Five: Action Planning
Module Six: Risk Analysis & Assessment
Module Seven: Going Global; Aligning your Strategic Plan to the 2030 Global Goals
Earn a certificate
Add this certificate to your resume to demonstrate your skills for leading social change
Student Ratings & Reviews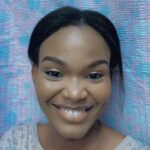 1 month ago
I've learned the historical existence of the SDGs , it's aims and I've learned to use it's guide to set up a venture with realistic goals and achieving them. I must say I am fully enlightened by the Sustainable Development Goals