The problem
Our preliminary study on the social sector and community development in Canada and worldwide revealed that many people are aware of the need to play positive roles in community development and promoting regenerative socioeconomic development. Many youths and emerging leaders are beaming with passion and ideas for social change but lack the foundational knowledge to achieve their desires. They often lack the planning and management skills, analytical tools and guidance to create effective strategies and sustainable models for social change initiatives.
Existing solutions are often delivered through expensive coaching and consulting services, which seek already viable organizations and leaders with track records that most starters lack. Impact Toolbox is filling this gap by democratizing learning opportunities and empowering people without relevant experiences with the skills and tools needed to transform their social change ideas and passion into viable ventures that generate revenue and employment opportunities while addressing critical socioeconomic challenges in their communities. We strive to put as many ordinary citizens as possible at the forefront of regenerative and sustainable socioeconomic development.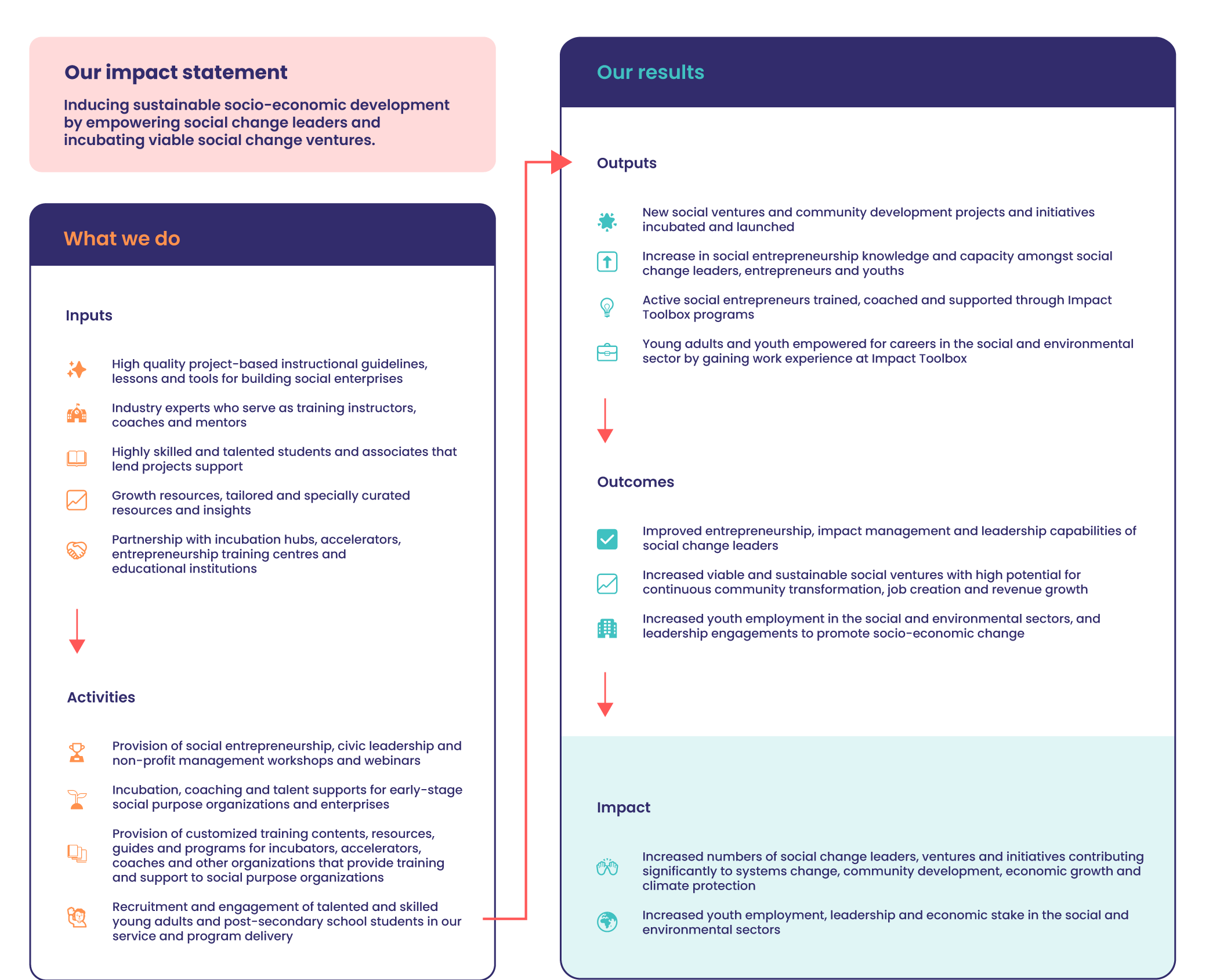 Our alignment with the United Nation's 2030 Agenda
Impact Toolbox directly contributes to goal 4, targets 4.3, 4.4 and 4.7, and by extension, goals 1, 2, 3, 10, 13 and especially goal 8.
 

Our 2030 Aspirations 
Offer social change leadership and entrepreneurship training workshops and support for managing social change initiatives to empower at least 

10

,000 people

 

with the capabilities they need to lead sustainable social change.

Help launch

 5

00 social ventures

 

and non-profit organizations

 

addressing significant community problems and can

 create employment opportunities and generate substantial revenue

Meaningfully engage

 

20

0 post-secondary school students and recent graduates

 

across Canada in our work to provide them with the opportunity to gain work experience and acquire leadership and social entrepreneurial skills.

Provide social entrepreneurship insights, tools, and training materials that will be accessible to an estimated 170,000 charitable and public benefit organizations and 25,000 social enterprises across Canada (Statistics Canada, 2021).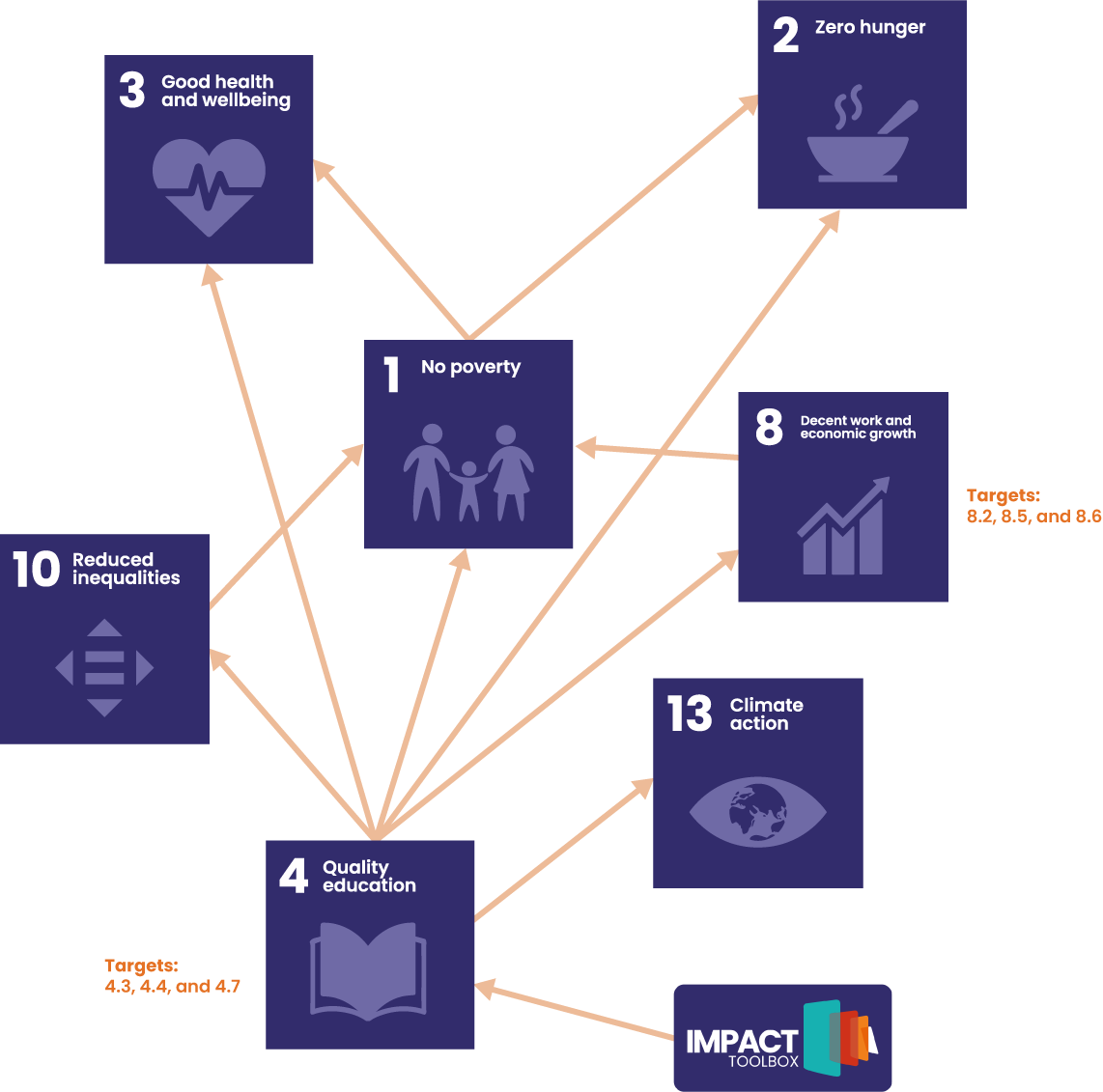 Financial Sustainability
Impact Toolbox is a Canadian national charity that strives to be a financially sustainable mission-first organization by monetizing some mission-oriented activities to generate revenue to sustain our core programs which we provide at no cost.