Apply for Obama Foundation Scholars Program and the Asia Global Fellowship
Here are two professional development opportunities you should apply for:
ASIA GLOBAL FELLOWSHIP
The AsiaGlobal Fellows Program aims to nurture promising mid-career professionals to become future leaders and influencers with a deep understanding of global policy issues from Asian perspectives and develop and cultivate their long-term ties from around the world with Asia and vice versa. Click here to learn more.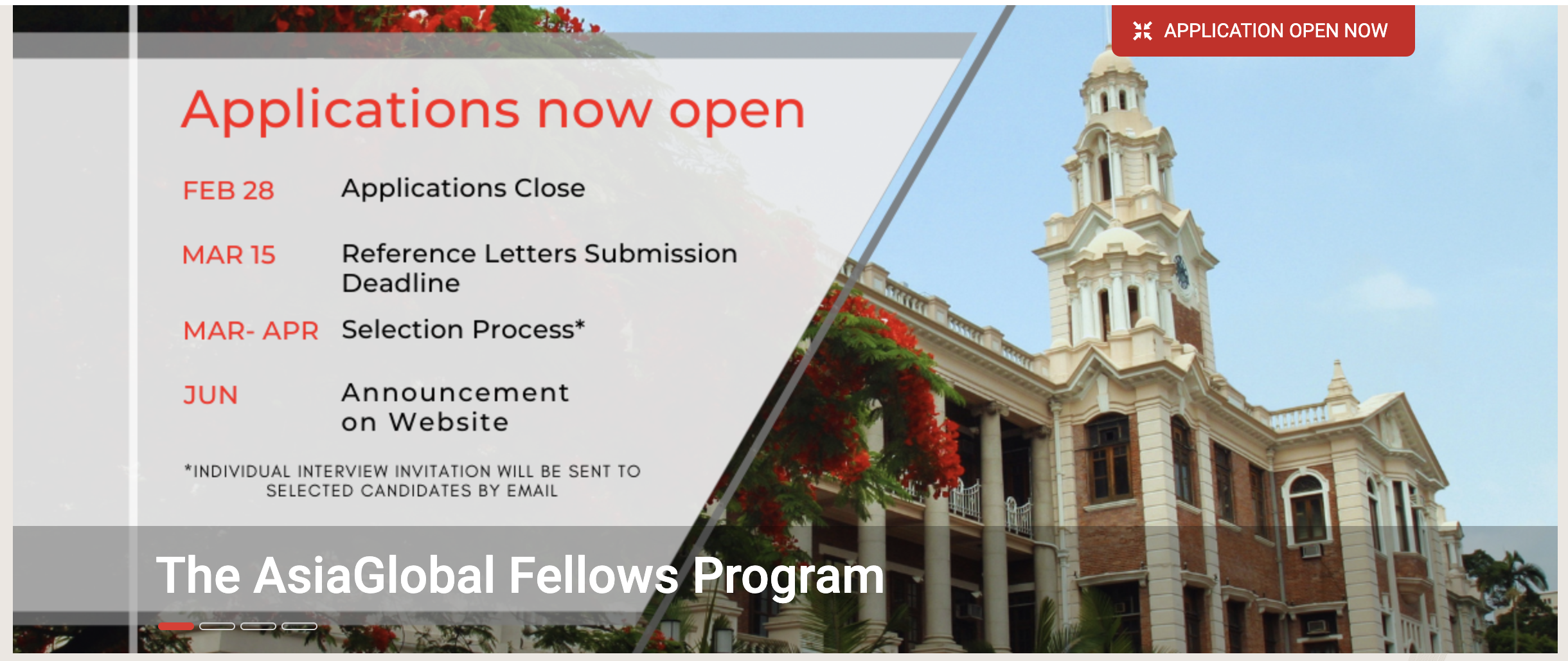 OBAMA FOUNDATION SCHOLARS AT COLUMBIA UNIVERSITY
The Obama Foundation Scholars Program at Columbia University seeks rising leaders from the United States and around the world who meet the following criteria:
Are emerging leaders who have made meaningful contributions to their field and are now at a "breakthrough moment" in their careers

Have a proven commitment to service and leadership within a community, region or country, coupled with a demonstrated commitment to return to these communities following their completion of the program and apply their enhanced training, skills, and connections on a long-term basis for the benefit of these communities

Are fluent in English (verbal, written and spoken)

Have the ability and inclination to shape the future of their community positively

Have a demonstrated commitment to inclusivity, community orientation, hope, courage, imagination, strategy, accountability, integrity and resilience
The deadline to apply for the 2022-2023 Obama Foundation Scholars Program is December 22 at 5 PM ET. Click here to learn more.