Sustainable Development Challenge
About Course
Are you a youth who is passionate about seeing change happen in your community? Have you accepted the challenge – the Sustainable Development Challenge – and are working on creating a project that addresses a social and/or environmental issue? Then this course  is for you!
In this course, you will be equipped with all that you need to know to prepare for and excel in the upcoming Sustainable Development Challenge. This will be a guide to create your Abstract for the SDC, and beyond that, to develop lifelong skills of self-reflection,  critical thinking, and solution creation.
The Sustainable Development Challenge is a program for Okanagan youth to engage in and impact the 17 United Nations' Global Goals. Youth can bring their voice to the issues they care about through one of two programs: Project & Pitch or Arts for Social Change.
Show More
What Will You Learn?
Exploring your interests and skills

How to build an effective team

Breaking down big issues, like Social Justice, Equality, and Decolonization

How to align your project with the Sustainable Development Goals (SDGs)

Analyzing an identified problem and creating solutions

Action Planning

Practical skills, like setting SMART goals and Budget-making
Course Content
Introduction
Introduction

Self-awareness and Authenticity

Skills and Interests

What is Teamwork?

Breaking down teamwork

Elements of Effective Teamwork

Conclusion
Big Issues
Social Impact and the SDGs
Identifying a Problem
Finding The Solution
Project Creation (Thinking Big and Far)
Course end & certificate download
Earn a certificate
Add this certificate to your resume to demonstrate your skills for leading social change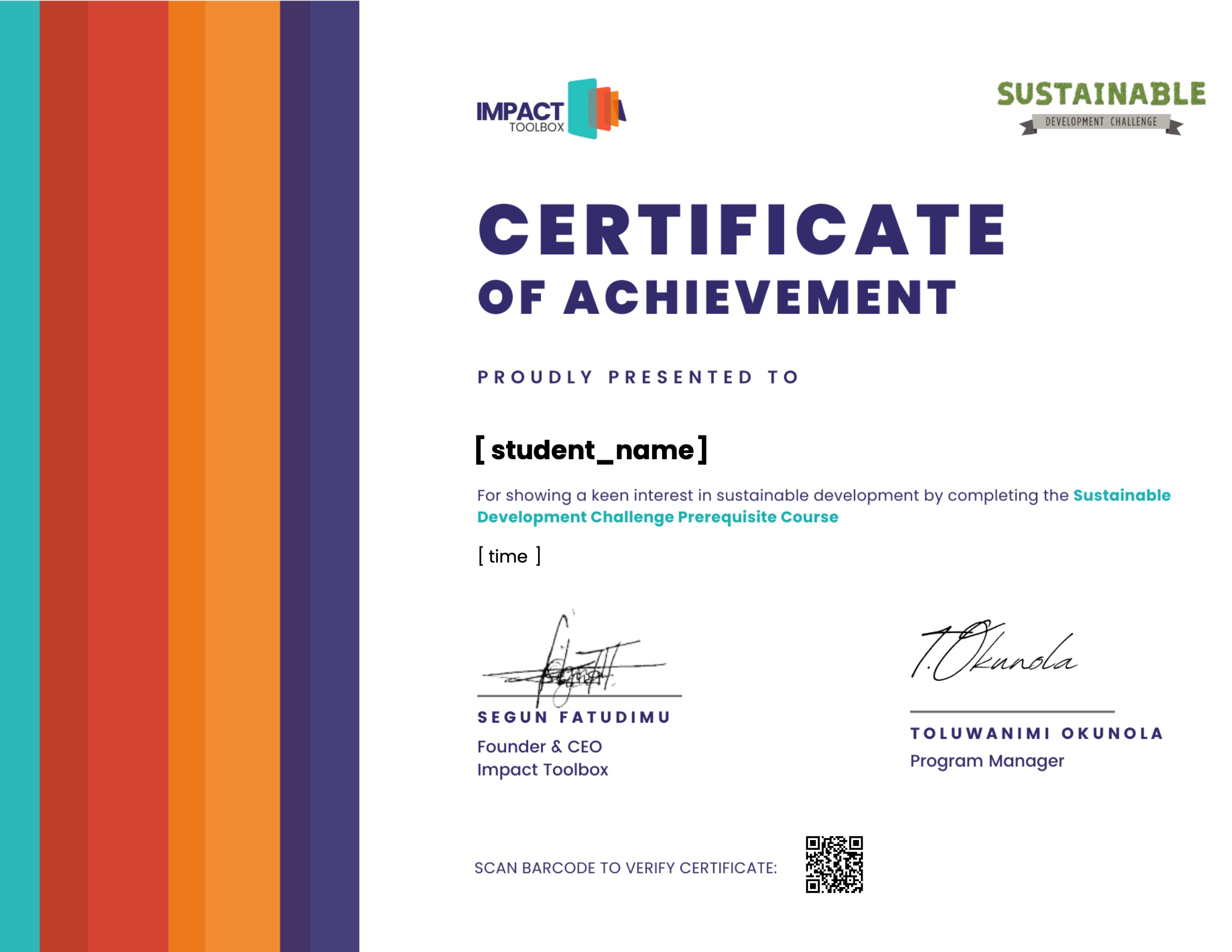 Student Ratings & Reviews
No Review Yet