Venture Spotlight: She Learns Here – Olubunmi Fajuyigbe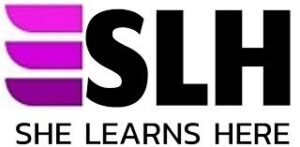 Venture: She Learns Here
Founder: Olubunmi Fajuyigbe
Social Impact: SLH has conducted 30 training programs that have helped over 2,320 Women and 8,000+ people reach indirectly 
Website: https://shelearnshere.com
Olubunmi Fajuyigbe is the Initiator and Executive Director of She Learns Here Initiative for Skills Empowerment (called She Learns Here (SLH) for short. She is an associate member of the Women in Management, Business and Public Service (WIMBIZ). She is also a Fitness & Wellness entrepreneur and a 2019 alumni of the Sozo Networks Strategy Bootcamp.
Sometime in the early 2000s, Olubunmi left her job in banking and relocated to Ibadan to become a beauty entrepreneur. She knew she had the skills, but her introverted personality made it difficult for her to approach people to tell them about the services she offered. Her inability to personally market her product took a toll on her bottom line. So, she thought to herself, "even if I am shy and somewhat awkwardly social, I can at least take advantage of the new social media and online craze. At the time, it was Facebook pages and blogging that ruled the net waves". She then started learning from both free and paid courses, implementing and watching her business grow. For the five years of running that beauty business, most clients were either based outside Ibadan or overseas. They all heard about her from either her blog or Facebook page. She still leveraged the internet when she went on to start her fitness/wellness business.
When she realized that many women were still ignorant about leveraging digital skills to boost their businesses, she started She Learns Here (SLH). SLH is a social enterprise focused on training and supporting women to improve their lives and businesses using digital skills. "Our vision is to be instrumental in the establishment and growth of scalable, profitable and digitally-enabled women-led businesses first in Nigeria and then the rest of Africa," she says.
She started by posting tips about digital skills and opportunities. As the blog grew, she started getting calls from individuals and organizations like the United Nations Industrial Development Organization (UNIDO). "I just knew I wanted to turn this into a non-profit organization where I could help women grow in ways I had grown," she said.
In 2019, she heard about the now Impact Toolbox Bootcamp on a friend's WhatsApp status, made enquiries and then decided to register and pay for the training. "I remember I had to ditch a trip I had pre-scheduled for that weekend and hoped it would be worth the sacrifice," she said. The 3-day training was very intense, challenging everything participants knew about starting and running a social enterprise. "For someone like me who is a business & ICT trainer, I learnt a lot! The things I learnt at the program did not only help me develop a sound strategy for running She Learns Here, but it also helped me personally", she said. The Bootcamp was a hands-on session that involved brainstorming and worksheets in helping participants immediately practice what they were learning. Olubunmi said, "The vision for She Learns Here became more evident during the program." She Learns Here has organized 30 training programs, directly reaching 2320 people and indirectly reaching over 5000 women (i.e. through collaborations and online classes).
From the exercises done on the worksheets during the Strategic Planning and Theory of Change Class, Olubunmi has now developed five distinctive and impactful program areas for She Learns Here. They include:
1. Business and digital skills workshop (BDSW): Organized quarterly for women in business to learn selected digital skills
2. Collaborate for Learning (C4L): Here, SLH collaborates with corporate organizations, social enterprises, churches, and a community of women they are teaching something to train them on digital skills.
3. Digital and Technology Skills Services (DTSS): To help women in business source for reliable and affordable vendors who offer digital skills such as web design and digital marketing.
4. She Learns Here Academy (SLHA): a learning management platform where anyone can log in, purchase and take short courses on digital skills for as low as N5000
5. Digital Skills Accelerator (DSA): for two categories of women– first, women already in business but want to learn digital skills to grow their income and visibility; second, women and teenage girls who want to develop a career in digital marketing.